Custom Family Crest Rings
Family Rings
Family Crest Rings engraved with Coat of Arms. Creating jewelry to commemorate our ancestors and family lineage. We are dedicated to the pursuit of excellence and customer service. Our family crest rings are worn by Lords, Ladies and Military Personnel around the world. Family Crest Rings are available in affordable Sterling Silver and Gold.
The history of these unique rings goes as far back as the 10th century, when they were worn by the knights or the head of the clan to created wax seals These seals were used to seal important documents whilst they were being delivered around the world. Family Rings are still used to commemorate and honor our ancestors achievements. Extremely popular among military personnel to display pride in the family name.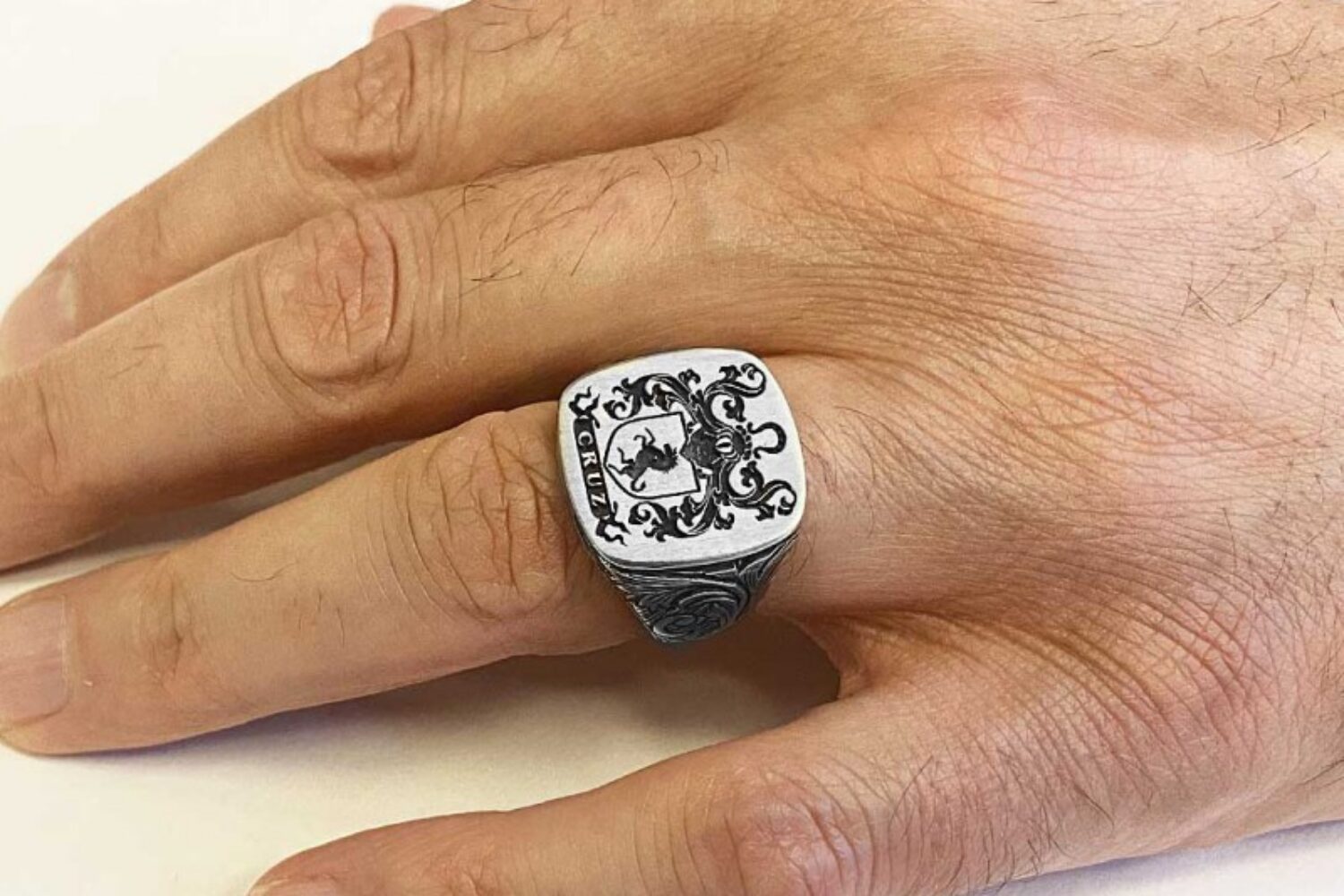 Engraved with your Family Coat of Arms. Our rings start at $179.00 for the Shield Ring, and $299.00 for the Full Coat of Arms cushion ring. Gold Rings will depend on the price of Gold which fluctuates monthly. Heraldic Rings This wonderful piece of historic heraldic jewelry are a unique and novel way to display something that rightfully belongs to your family and something that you should be very proud of. The family crest rings are suitable to be worn by both men and women and are available in Gold and Silver and also can be commissioned in a variety of styles and shapes. All our rings are engraved and cast individually by some of the most respected heraldic jewelers working in the industry today. They have made rings for Kings, Queens, Actors and Military Personnel for decades.
Customer Information
The rings displayed here are all custom-made using details from your Family Coat of Arms. When you place an order for a ring it is processed by Military Online Shopping and delivered to your home any where in the world. Prior to creating the ring you will receive a copy of the Coat of Arms for your approval.